How Should We Treat and Raise A Puppy Dog That Just Bought?
Original Article From:Tomkasshop.com
How should we treat and raise the puppy dog that just bought? Come with Tomkas find the best solutions for this.

Preparation for puppies before they are entering the room
(1) Create a safe and comfortable environment for puppies.
Be careful the small gap between the furniture and the stuff in the room, so as to prevent the puppies' heads from getting stuck in it than causing physical injury. Unplug all the electrical plugs from the socket to prevent the puppies from biting the electric shock. The cleaning items and decorative items should not be accessible to the puppies. Store all medicines, pesticides, and detergents properly to prevent the puppies from ingesting the fatal consequences. Preparing the warm bed with the cotton or using towel blankets to prevent dogs from catching a cold.
(2) Preparation of dog bowls.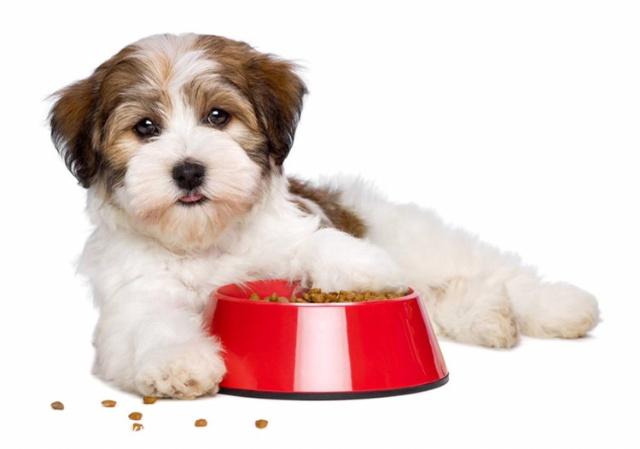 Choosing bowls that are not easy to damage but easy to wash, using the dog bowl that has a large bottom and difficult to knock over such as ceramic bowls, stainless steel bowls, aluminum bowls, iron bowls. The size and shape of the bowl vary according to the size of the dog. Dogs with longer ears should use the small dog bowl to keep the long ears outside of the bowl. Clean the food bowl and the water bowl, then use the Lysol for disinfection
(3) Preparation of common supplies.
Preparing some medicinal cotton, cotton swabs, gauze, disinfectant fluid, and the antibiotic.
(4) Preparation of the bedpan.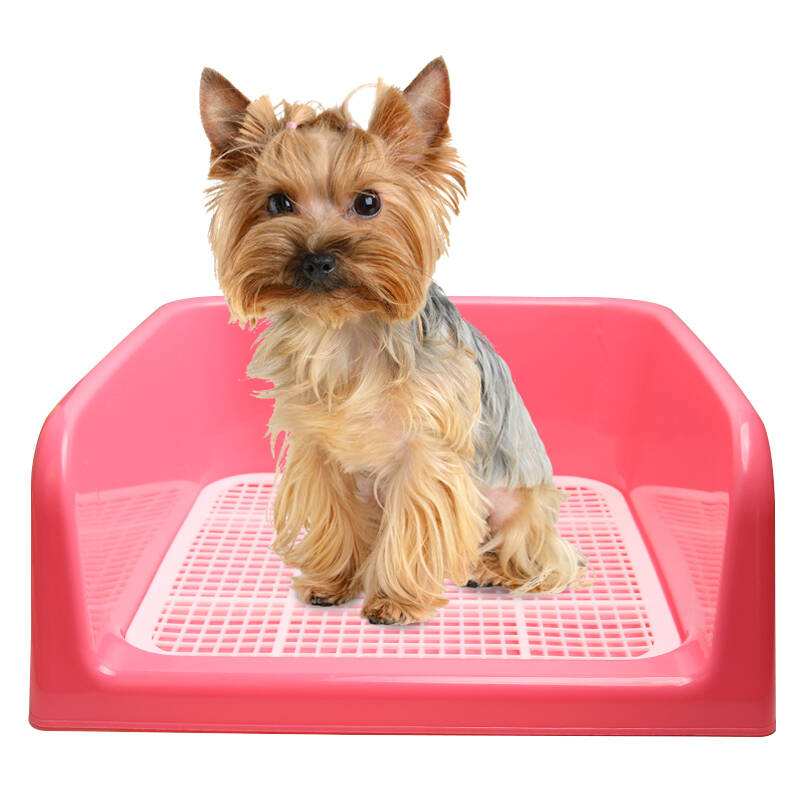 There must be a bedpan for indoor dogs and put in some old newspapers or place coal ash in the bedpan for replacement at any time. It is very necessary to do some training with your dogs.
(5) Preparation of toys.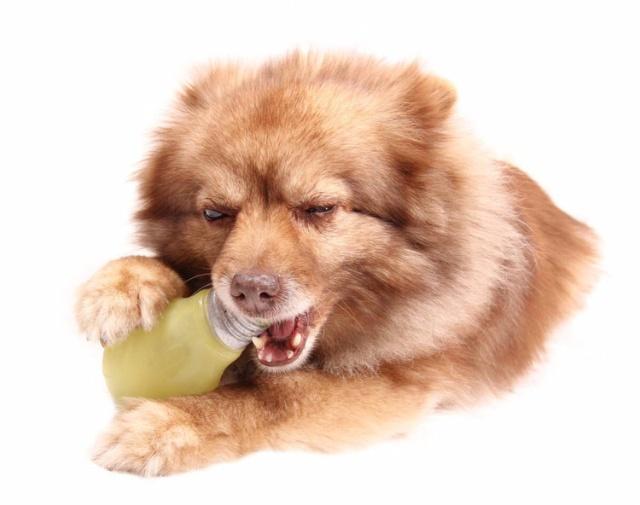 Puppies have the behavior of carrying and biting things when they have long teeth. Therefore, it is necessary to prepare some bar-shaped toys and dog chews that are not easy to swallow, not easily broken, and hairless, for puppies to bite and play.
(6) Preparation of collar and traction rope.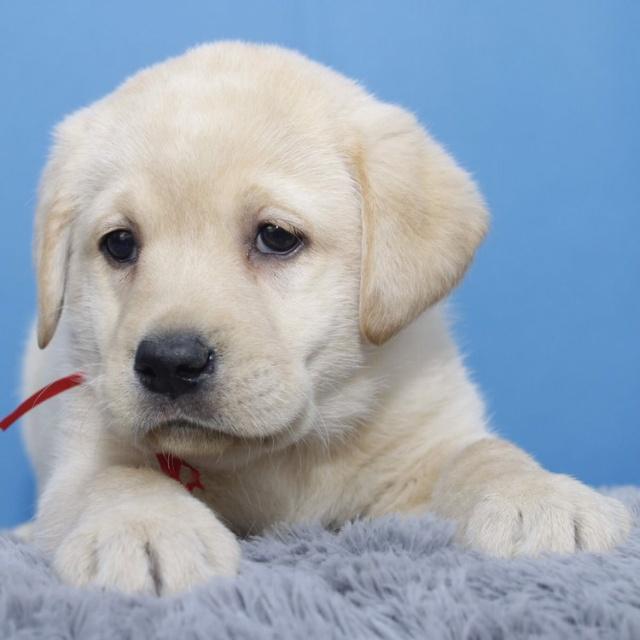 Dog collar preparation. The dog collar can be made of leather, nylon, metal, and cotton. It is tight and the size should be suitable for the dog body, and it should be adjusted or updated in time with the growth of the puppy. Stainless steel collars and chains are beautiful and durable but are generally only used for medium or large short-hair dogs
Preparation of the traction rope. The traction rope can be made of a belt, a canvas belt, a ribbon or an iron chain. Small dogs generally use a 132cm long-thin and soft cotton rope. The end of the leash should have a hook that is easy to remove and does not fall off the collar.
Puppy diet preparation and feeding
Dogs from 45 days to 8 months after birth are usually referred to as puppies. Prepare different diets according to the digestive physiology characteristics and growth and development characteristics of puppies at different developmental stages.
Puppies diet preparation and feeding on 1.5 to 3 months: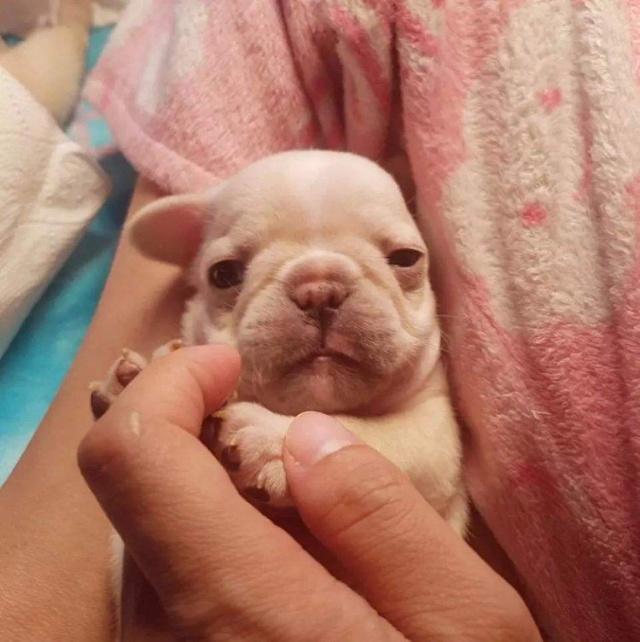 Fresh milk 400g, meat 150g, wheat 150g, rice 100g, tubers 150g, green plants 40g, carrots 20g, bone 11g, adipose 4g, and fish oil 3g.
 Minced meat, adipose mixed together cooked with milk, green plants made of semi-fluid.
 Rice, wheat like noodles, tuber plants mixed until cooked, and add to the semi-fluid liquid to prepare a paste or a bolus.
 Add fish oil, yeast, crushed bone-meal, a little bit salt, and mix.
 Put the appropriate amount of the prepared diet into the food bowl for feeding puppies of 1.5 to 3 months old and feeding 4 to 6 times a day.
Preparation and feeding of puppies for puppies from 4 to 6 months: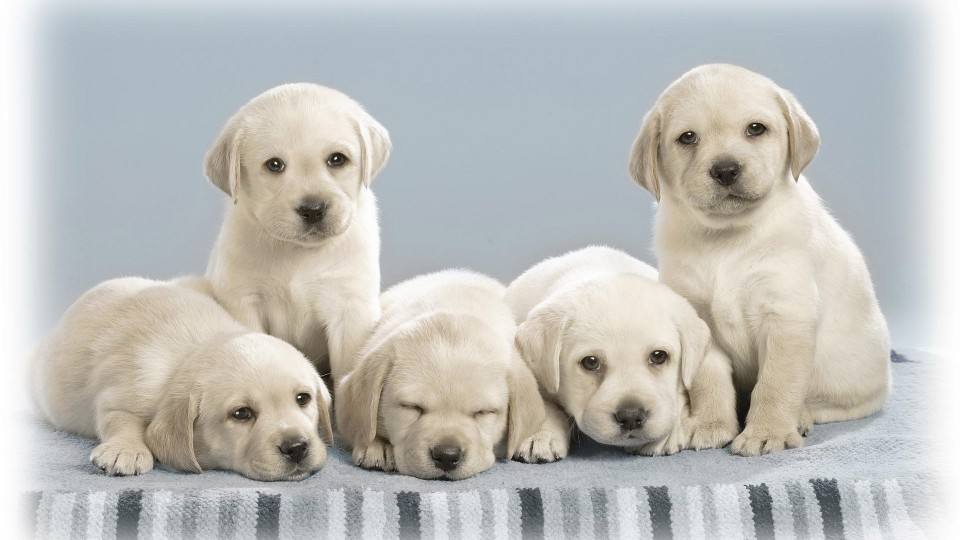 Fresh milk 300g, meat 250g, animal fat 6g, corn 150g, wheat 150g, cabbage 60g, carrot 30g, crushed bone-meal 13g, salt 8g, fish oil 4g, and yeast 4.
 Minced meat, animal fat, boiled in a little water, then chopped carrots and greens and added fresh milk to make a semi-fluid.
 The corn and the noodle are mixed and cooked and prepared into a bolus in the liquid in which the semi-fluid is added.
 Add fish oil, yeast, bone-meal, salt and mixed.
 The prepared diet is fed into salt to feed puppies aged 4-6 months and fed 3 to 4 times a day.
The above feeding is very simple and funny, let's give your dog a generous food.
Getting More Accompany with the Puppy
Actually, the puppy will usually get restless in a strange environment, especially when they leave from their mommy, even be taken away by a new host. You need to make more accompany with the puppy, there are some ways which you could make a reference:
Making a puppy bed, and put it in your bedroom.
When you get to sleep, just put your puppy near your bed. Then the puppy will feel comfortable and safe, they will stop canine.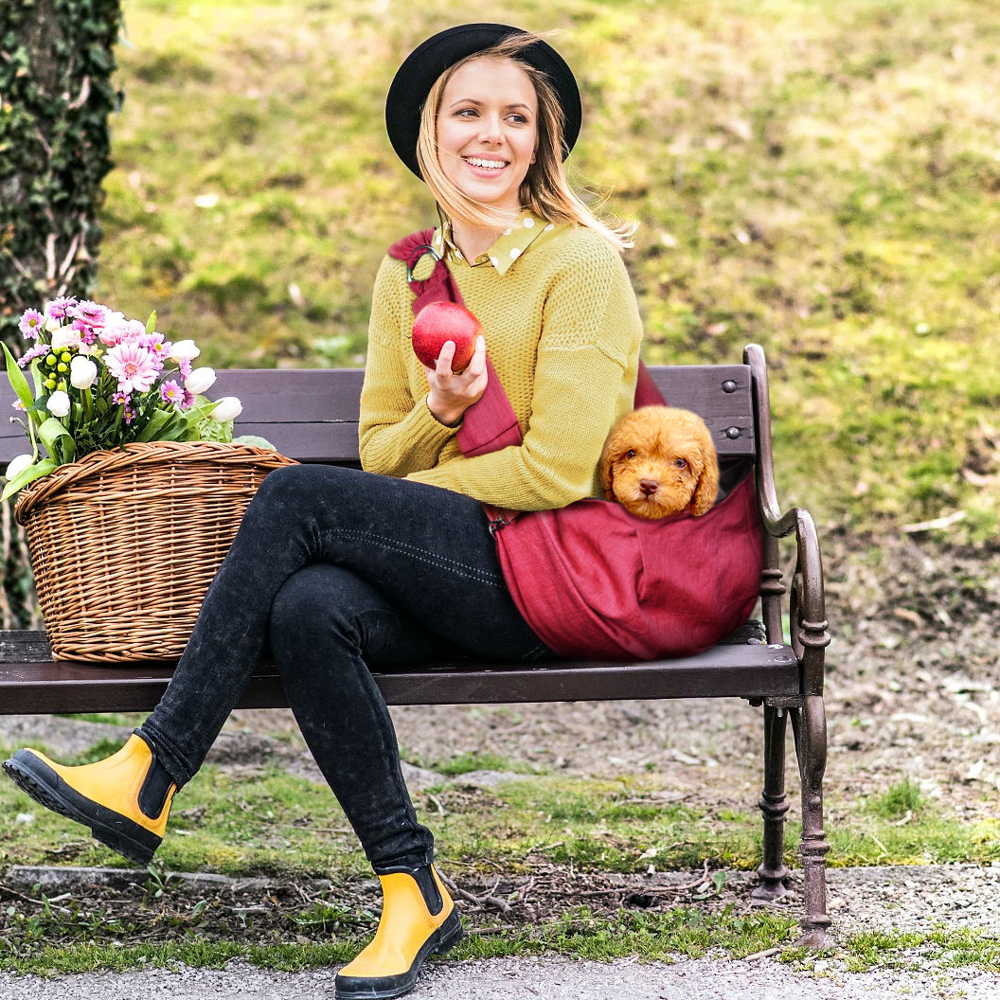 The puppy could not run quickly or they walk stumble, sometimes it will cause accidental damage for them. And the other reason why we need to use the TOMKAS Small Dog Cat Carrier Sling Hands-Free Pet Puppy Outdoor Travel Bag, it could make the puppy is familiar with your smell.
By doing this, you could raise your puppy in a healthy way.